Christmas Garbage Bags
This image was created for generic brand store packaging of christmas themed garbage bags. I created the 3D model and photoshopped the results, providing the client the bag on a layer so they could place it on different backgrounds.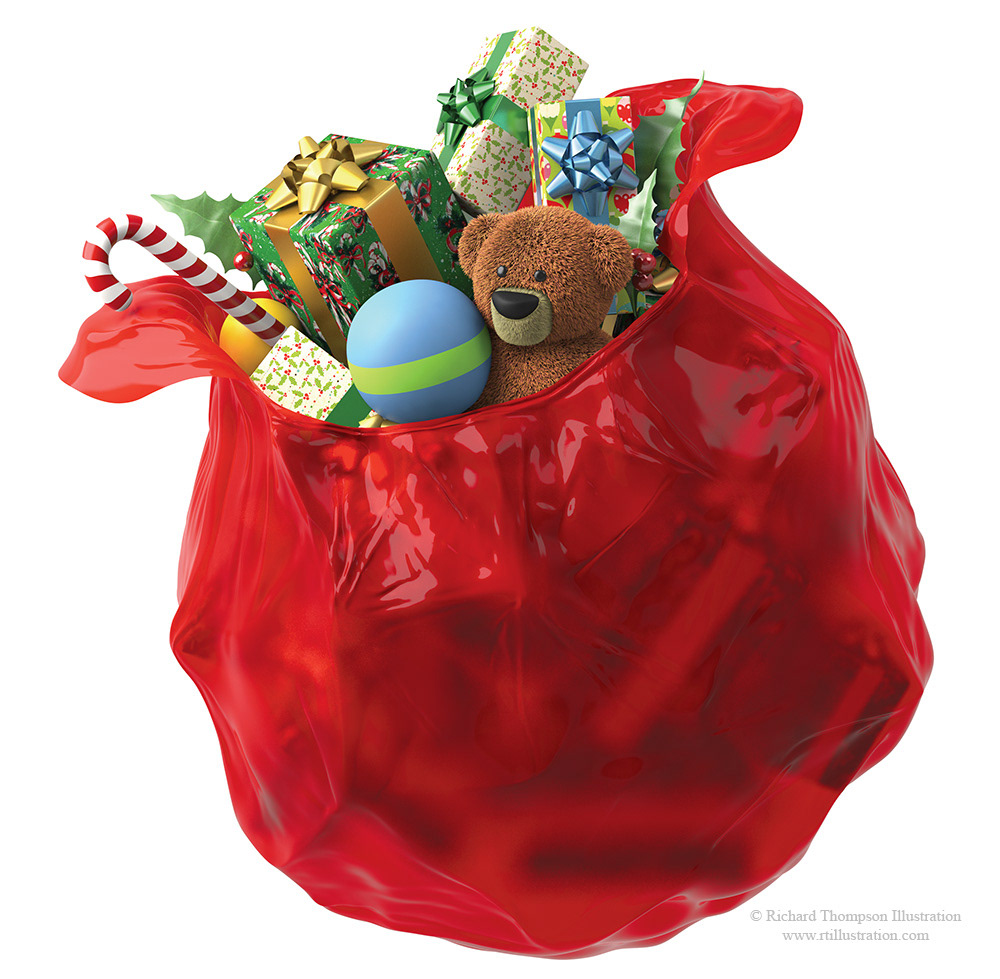 Below is a screen grab of the model I built for this image.